Desborough
Desborough is a quaint town located in Northamptonshire, England. With a population of around 8,000, it offers a close-knit and friendly community. The town's history can be traced back to Roman times, evident in its fascinating landmarks like St. Giles Church.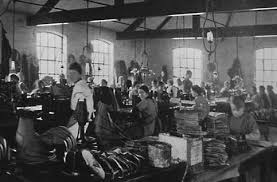 During the 20th century, Desborough was known for its thriving furniture, shoe and boot-making industry but as the industry declined in the latter half of the century, Desborough faced economic challenges, including high unemployment rates. Desborough has undergone a period of regeneration, with the construction of new housing developments nearby, the redevelopment of the town centre, and the establishment of businesses in several nearby industrial parks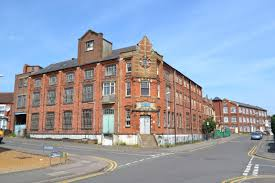 Desborough Self Storage Facilities


When it comes to self storage in Desborough the only company that will appear in a search is JE Martin but they don't have a website or a description of the storage units in Desborough or services they offer. If you are searching for storage near me within easy travelling distance, you may well be better off looking at a Corby storage site or facility for Desborough self storage space. Have a look at self storage Corby as a modern low-cost option.

Go Store advertise for Self storage units near Desborough but they are in fact in Kettering However, they suggest to customers that if you're looking for self storage near Desborough, Go Store's high quality storage units are only 12 minutes away. With state-of-the-art equipment, smartphone access, unrivalled security and 5-star customer service, the store say we're conveniently located to the North of Kettering for easy access from Desborough.

Corby Self Storage Units
Corby has been a big self storage success and you can find out more about it reading this article
Thriving Self Storage In Corby
At our
Corby self storage
facility, we pride ourselves on providing customers transparent pricing with no hidden fees or surprises on your invoice. Corby 
Self Storage ensures that you fully understand the total cost of self storage involved. Whether you require long-term or short-term storage, we make the process hassle-free, without any deposit, reservation fees, or notice periods required. You only pay for the secure storage unit you need, making it both convenient and cost-effective.

Corby Self Storage offers top-notch security with 24/7 CCTV monitoring, floodlighting, and security palisade fencing. Our high-security facility and location features the latest purpose-built self storage unit sizes in Corby or near Corby. All the storage units in Corby at ground level allow easy drive-up access, granting you the convenience of 24-hour availability, 7 days a week.
We guarantee customers the highest quality secure self storage in Corby, with brand new specification units and unique drive-up access indoor storage. Our 

Corby storage facilities cater to various needs, whether you're relocating your house, traveling on business, starting a business, or heading to university.
Take advantage of our Corby Storage Price Guarantee – if you find a cheaper comparable self storage units locally, we'll match it.
Contact us today for more free and helpful information on our secure and flexible self storage units, or conveniently
book online now
and grab the best storage prices.