Exploring Stamford and Rutland Self Storage Options
Secure and Affordable Rutland Self Storage Solutions
Are you struggling to find a reliable, secure, and affordable storage solution in Rutland, Oakham or the market town of Stamford? In this blog post, we will guide you through the maze of storage options available in the Rutland area, highlighting the benefits of choosing a local Rutland self storage facility and key features to look out for. Whether you are a homeowner, renter, business owner, or entrepreneur, you'll find valuable insights that will help you make an informed decision on the best storage solution for your needs.
If you are looking for longer term storage then it might be worth reading our article
Long Term Storage Explained
Exploring Stamford and Rutland Self Storage Options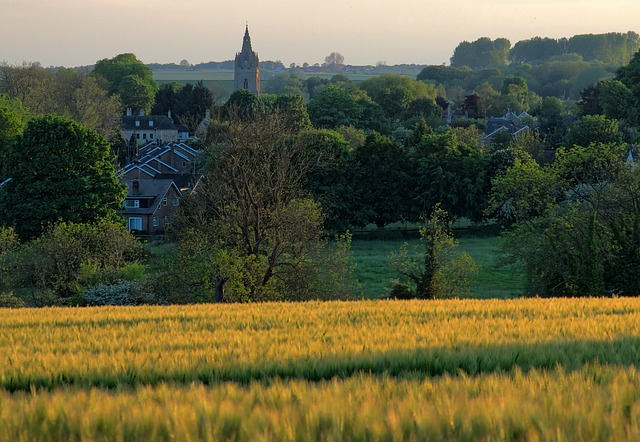 From moving homes to expanding small businesses, the need for secure and easily accessible storage solutions is on the rise. Rutland, a picturesque market town, offers a plethora of self storage Rutland facilities catering to a wide range of storage needs. With many low cost self storage options like Rutland Self Store, Optima Self Storage, Oakham Self Storage and Smartbox Self Storage Stamford finding the perfect storage unit in the vicinity of Oakham is now easier than ever.

Domestic and commercial storage facilities in Rutland are designed to accommodate various customers requirements when moving around. Be it furniture, business documents, or personal belongings, these storage units ensure that your items are stored safely and securely. With flexible, low-cost options, these self storage solutions prove to be an affordable and safe choice for individuals moving around and businesses alike.

Domestic Storage Solutions
For homeowners and renters, domestic storage solutions are a boon. They cater to the storage of furniture, household items, furniture, personal belongings, and even document storage units. The Rutland Self Store offers a range of secure storage units in sizes.
Self Storage Oakham, a family business conveniently providing their self storage units near Oakham, offers 24-hour access for customers to access their self storage oakham units, ensuring ease and convenience. With low-cost storage solutions for long-term storage needs and a £25 refundable deposit, customers can benefit from their secure and well-maintained self storage Oakham facilities.
Oakham Storage and Smartbox Self Storage Stamford are other popular options, offers container storage units ranging from 50 to 160 square feet, providing ample space for your belongings.

Commercial Storage Solutions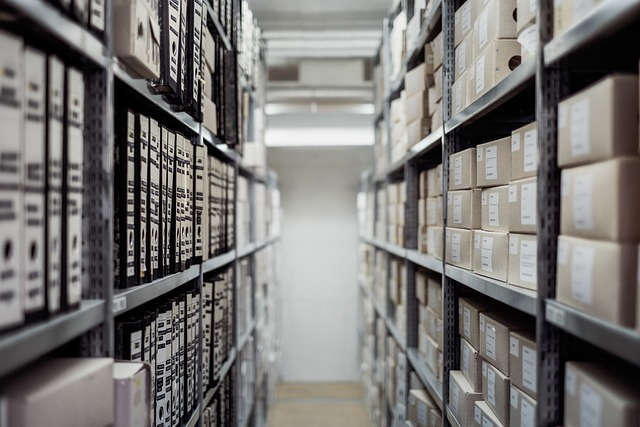 Businesses and entrepreneurs looking for commercial self storage solutions here in Rutland have several options at their disposal. Boxpod Space, Gilmorton Storage, and Pip Ewart Ltd are some of the facilities that cater to the needs of small businesses. The Smartbox Self Storage Stamford and Rutland Self Store offers tailored secure commercial self storage solutions that can accommodate the unique requirements of businesses.
Commercial storage solutions provide businesses with a convenient and secure way to store their inventory, equipment, or documents. With flexible rental options and competitive pricing, these business storage facilities cater to the needs of businesses looking for both low cost, short-term and long-term business storage solutions.

The Advantages of Choosing a Local Storage Facility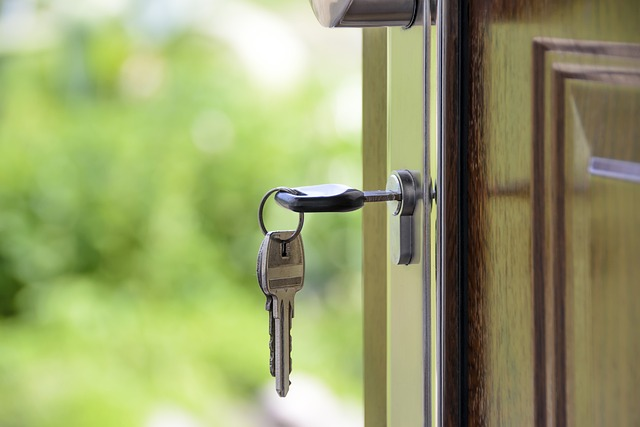 When it comes to secure storage solutions, location plays a crucial role. Opting for a local storage facility in Rutland not only provides convenience, but also easy access and personalized customer service. By choosing a secure storage facility close to your home or business, you save time and effort in transporting your belongings to and from the facility.
Moreover, local storage facilities often offer cost-saving advantages compared to leasing extra office space or moving your furniture around. As a result, choosing a secure storage facility within your vicinity can prove to be a more budget-friendly business option, without compromising on the quality of service or security of your belongings.

Easy Access and Convenience
The advantages of easy access and convenience offered by secure local storage facilities cannot be overstated. Having your belongings close at hand and readily and easily accessible, is essential for those who require frequent access to their items. Easy access and convenience at a secure local storage facilities save customers time and effort when storing and retrieving their items, making the storage experience more seamless and hassle-free.
Moreover, easy access and convenience make local storage facilities more attractive to prospective customers, as they offer a straightforward, convenient, safe and efficient way to store and retrieve belongings. By choosing a local storage facility, you not only ensure the safety and security of your possessions, but also enjoy the added benefits of convenience and accessibility.

Personalised Customer Service
Local storage facilities often pride themselves on providing personalised customer service, a trait that sets them apart from larger, impersonal storage store chains. Personalised customer service involves understanding the customer's requirements and delivering tailored solutions to meet their specific needs. By fostering dedicated customer relationships and enhancing customer retention, local storage facilities can differentiate themselves and boost engagement, trust, and brand loyalty.
The friendly and personal customer service offered by Self Storage Oakham is a testament to the advantages of choosing a local business storage units company. By opting for a local, family business storage units provider, you can not only enjoy the low cost, easy access and convenience, but also experience the warmth and care of personalized customer service.

Key Features of Top Rutland Self Storage Facilities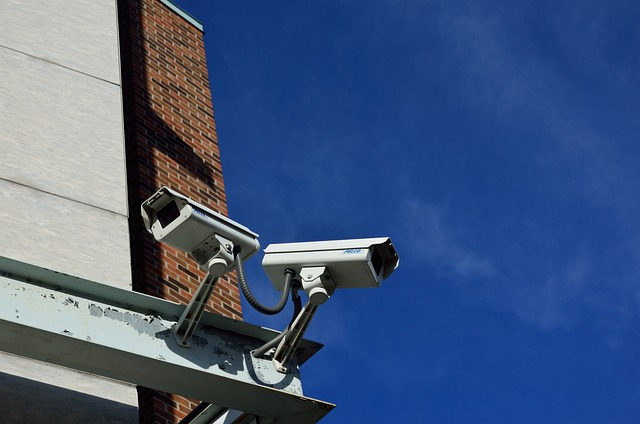 As you explore self storage options in Rutland, it's essential to be aware of the key features that set top facilities apart from the rest. Leading Rutland self storage facilities offer secure and climate-controlled units, 24-hour surveillance cameras, high-security lighting, code-locked gates at the entrance, alarm systems, on-site staff, and competitive pricing.
Easton Lodge offering self storage near Oakham, for example, provides 24-hour recorded CCTV security, a variety of long and short term self store leasing options, fob-activated security gates, and convenient loading and unloading access as does Smartbox Self Storage near Stamford. By choosing a facility that prioritizes these features, you can ensure the safety and security of your belongings while enjoying a hassle-free storage experience.

Security Measures
Security is a top priority for anyone seeking a secure self storage facility. Top self storage units in Rutland implement a range of security measures, such as 24/7 monitored CCTV surveillance, on-site security personnel, regular security patrols with dogs, a manned entry-point, alarmed perimeter fencing, and clean, dry units.
Both Smartbox Self Storage Stamford and Optima Self Storage has taken measures to provide secure storage solutions with 24-hour access. The measures include automated gates, floodlit security fencing, and 24 hour CCTV. By choosing a document storage facility that prioritizes security measures, you can have peace of mind knowing that your belongings are protected from theft, vandalism, or other potential threats.

Flexible Storage Options
Flexibility is another key aspect to consider when choosing a self store facility. Top Rutland self storage unit facilities provide a range of storage options, including various self store unit sizes, short-term and long-term rentals, and the option to upgrade or downgrade unit sizes. Additionally, they offer month-to-month rentals for added flexibility.
By evaluating your Oakham self storage unit needs and considering the various options available, you can find a full oakham self storage solution that is tailored to your specific needs. Whether you require a small unit for a short period or a larger unit for an extended duration, flexible oakham self storage units and options can accommodate your requirements and save you money by only paying for the space you need.
In
this article
, we compare the pros and cons of indoor self storage and outdoor container storage. There are a number to take into consideration when looking for how much does self storage cost and this article can help with that: 


Affordability is a major concern for many individuals and businesses seeking low cost self storage unit near Oakham. Fortunately for customers, Rutland offers a variety of low cost self storage units with prices starting at very competitive rates. The pricing structure of units at these facilities varies according to the size of the unit and the duration of the rental period.
Finding the Right Storage Solution for Your Needs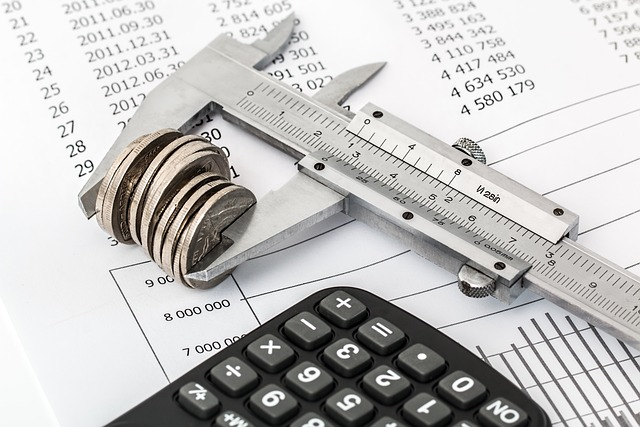 With numerous storage facilities available, finding the right solution for your business storage specific needs may seem overwhelming, maybe a self storage facility near Oakham is a better self store option for you. However, by evaluating your storage requirements, comparing storage facilities, and considering factors such as cost, unit size, security measures, and accessibility, you can make an informed decision on where customers can store when moving home or for secure business document storage.
Whether you are a homeowner, renter, business owner, or entrepreneur just moving home, understanding your storage requirements and the various options available will ensure you select the most suitable storage solution. In the following sections, we will provide tips and guidance to help customers find the perfect storage solution for their needs.

Assessing Your Storage Unit Requirements
Before choosing secure storage units, it's crucial to determine your self storage needs. Conduct an inventory of your belongings, calculate the space needed, and research specific measurements. Additionally, consider any special storage needs and risks associated with storing particular items, such as temperature sensitive items or valuable possessions.

Homeowners and Renters
For homeowners and renter customers, evaluating both storage units and facilities is a crucial step in finding the perfect solution. Consider security measures, such as CCTV surveillance, secure locks, and safe access control systems, when selecting Oakham self storage units. Additionally, compare the costs of various storage unit facilities, taking into account the size of the storage unit itself, the features offered, and the location of the facility.

Businesses and Entrepreneurs
Businesses and entrepreneurs have unique flexible storage requirements that may differ from those of homeowners and renters. When selecting a storage solution, it is important to consider factors such as capacity, physical location, data growth, scalability, data security, performance, access speed, cost, and integration with existing systems and platforms.
By assessing your specific businesses storage needs and comparing storage facilities, you can find the ideal storage solution for your business or entrepreneurial venture. Whether it's for storing inventory, equipment, or document storage, the right storage facility can provide you with the space and security you need to ensure the success of your business.

Summary
In conclusion, finding the right secure storage solution in Rutland can be a seamless process with the right guidance and research. By evaluating your storage requirements, comparing storage facilities, and considering factors such as low cost, unit size, cctv, security measures, and flexible access, you can find the perfect storage solution for your needs. Whether you are a homeowner, renter, business owner, or entrepreneur, Rutland offers a variety of secure, affordable, and easily accessible storage facilities to cater to your individual storage requirements.